I buy a lot of JOI. How do I get rewarded?
Updated a year ago
Have you heard of the JOI Milk Club? Our loyalty program is an easy way to get awesome discounts, and even FREE product! Just rack up points with every purchase of JOI or when you spread the good word, and use those points towards rewards. Here are six ways you can earn reward points:
Sign up! We can't give you reward points until you sign up for the program. Plus, you'll earn an automatic 100 points when you do.
Buy more JOI! Earn 1 point for every $1 spent on standard JOI purchases.
Make this a regular thing with a JOI subscription. Earn 2 points for every $1 spent on JOI subscription purchases.
Tell your friends about JOI! With our referral program, every time you make a purchase you'll get a $5 off coupon code to share with a friend. When they make a purchase using your code, you earn 200 points (worth $5).
Let us know what you think! Earn 10 points when you leave a review the next time you purchase our plant bases. Want to up the ante? Upload a picture of how you enJOI to go along with your review and we'll give you an extra 10 points. Just be sure you don't abandon that cart—you can only leave reviews from our Product page.
Spread the word and share the love for JOI on social media. Earn 10 points when you like, tag, or share and 5 points when you follow our pages on Facebook, Instagram, or Pinterest.
And finally, redeem your points on any of these rewards: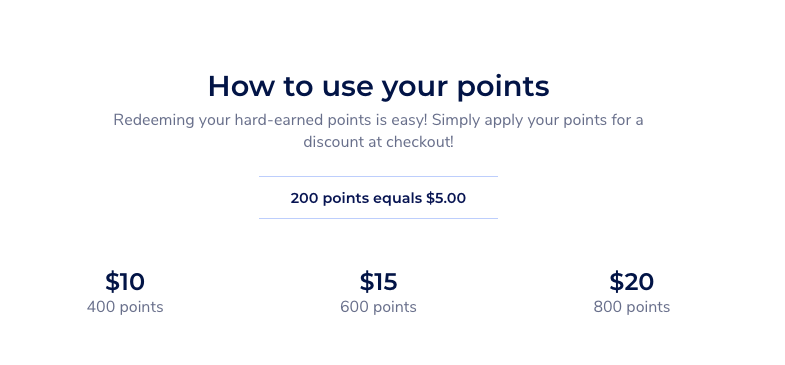 What are you waiting for? Sign up for the JOI Milk Club today! While you're at it, why not place your next order for our delicious plant bases and get a jumpstart towards FREE JOI? 
Was this article helpful?